Conservation areas and protecting open space
While conservation area designation has often proved crucial in protecting historic parks and gardens, the treatment of individual parks within these boundaries has varied considerably.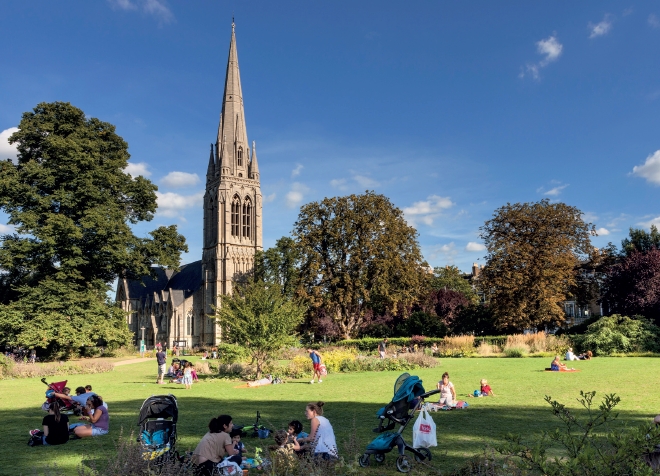 [Clissold Park, Hackney, included in one of the first conservation areas in 1969.]
---
The Civic Amenities Act 1967 introduced conservation areas in England, Wales and Scotland. The act responded to public concern, championed by the Civic Trust, over the pace of redevelopment in historic towns and cities, and the recognition that historic buildings existed, not in a vacuum, but in a physical setting of other buildings and townscape. The circular which accompanied the act (Circular 53/67) suggested that the new areas would be of many different kinds: 'often centred on listed buildings, but not always, pleasant groups of other buildings, open spaces, trees, a historic street pattern, a village green or features of archaeological interest.'
Initially, take up of conservation area designation was relatively limited. Two of the earliest conservation areas were Clissold Park in Hackney and New Walk in Leicester in 1969, both later registered. It was not until the Town and Country Amenities Act 1974 that local planning authorities began to embrace the use of conservation areas to protect historic parks and gardens, squares and cemeteries.[1] Although the act made no recommendations on planning for these sites, this was not unreasonable given that there was at this time no list or schedule. But the act was the first piece of planning legislation to address parks and gardens in their own right, with a clause enabling grants for 'gardens or other land… of outstanding historic interest', significantly encompassing 'land not attached to outstanding buildings.' It also gave formal weight in the planning system to the importance of the setting of listed buildings and to trees within conservation areas.
It was not all plain sailing: some early conservation area boundaries were drawn to exclude urban parks (Victoria Park Conservation Area in Hackney and Kew Gardens Conservation Area both omit the parks they are named after), and in 1978 Staffordshire County Council was criticised by the Department of the Environment for designating the garden of Biddulph Grange as a conservation area, which the county had to rebut arguing that the garden was the setting for a number of listed buildings. Government was anxious that conservation area designation should not be applied to tracts of open countryside, and parks and gardens sometimes got swept into that basket. Fortunately, many conservation officers persisted, and it is now established policy that designation is entirely appropriate for historic parks and gardens.
In 1983 the National Heritage Act enabled the compilation of the Register of parks and gardens of special historic interest. Between 1984 and 1987 the entire country was covered. With the help of the Garden History Society entries were written for about a thousand sites, a number which has risen to its current figure of 1,649. Many more historic parks and gardens are on local lists compiled by local authorities, often with the help of county gardens trusts, with information being fed on to historic environment records, and on to the UK Parks and Gardens database.[2]
When it was first introduced, the register posed a challenge to conservation officers and planners, as it came with no additional statutory controls or protection. A number of local authorities responded by ensuring that all their registered sites were included in conservation areas – North Norfolk District Council was an early example of such a strategy. By the mid-1990s, over 70 per cent of registered parks and gardens were covered by conservation areas.
In planning terms, conservation area designation introduced a test for planning authorities to preserve or enhance the character or appearance of the local area in decisions over new development. Despite changes in policy guidance, the test and in particular the idea of character remains extremely useful for parks and gardens. They can be large and historically complex sites which add up to more than the sum of their parts. In seeking to capture this complexity, entries in the Historic England Register generally run to several pages, unlike most listed building entries. In many cases the idea of 'character' has allowed planning inspectors to explore quite subtle types of significance to do with spatial qualities, perception, and public enjoyment.
More recently, the Localism Act 2011 created new rights for charitable trusts, voluntary bodies and others to apply to councils to carry out services previously provided by the council, including in relation to the management of parks. It allowed lists to be compiled of 'assets of community value' such as shops, pubs and playing fields or gardens, which are privately owned but of value to the community. If the asset is later put up for sale, the act makes it easier for the community to bid for and take over the asset. Potentially, therefore, green spaces and parks that have not been designated and are not in a conservation area could be recognised by their community. An example of where this has taken place is Maddingly Green in the Royal Borough of Kingston, London, which is now a designated local community asset.
In 2012, the National Planning Policy Framework (NPPF) was introduced, superseding previous planning policy guidance. While it provides welcome clarification of the equal status of registered parks and gardens alongside other designated heritage assets, overall, in its desire to make conservation more 'positive' and friendly to development, the NPPF has made conservation area planning more complicated. Paragraph 138, for example, includes the reasonable-sounding caveat that not all elements in a conservation area will necessarily contribute to its significance, and that the proposed loss of a building (unfortunately but predictably the NPPF fails to add 'or open space') should take into account its contribution to the significance of the conservation area as a whole. Such advice puts greater pressure on planners to make sure that every last detail of the conservation area's character or appearance is assessed and articulated.
Nevertheless, the latest Historic England guidance is refreshingly unambiguous in advising that a conservation area can be designated 'because of the quality of the public realm or a spatial element, such as… historic parks and gardens and other designed landscapes, including those included on the Historic England Register.'[3] This clears up the long-standing confusion over the key criterion for conservation area designation – it is for areas of architectural or historic interest.
Designation itself of course changes nothing: in Liverpool, Newsham Park was a conservation area at the time when the city council was seriously considering building on a third of the historic parkland. The city has published no designation report, no appraisal, no management recommendations. Subsequent addition to the register may have had more effect in discouraging such immense harm, but the registered park remains on the Historic England Heritage at Risk Register.
As mentioned above, some 70 per cent of registered parks and gardens are either wholly or partly within conservation areas, many of which are focused on the open space, more or less tightly. In some cases, such as the Royal Parks in London, individual parks and landscapes were designated conservation areas. Derby Arboretum Conservation Area, designated in 1975, contains only the historic garden within its boundary; Bishops Park Conservation Area in Fulham (1971) had the park as the central component but included adjoining streets, as did the Nunhead Cemetery Conservation Area in the London Borough of Southwark (1987).
On the other hand, Warstone Lane and Key Hill Cemeteries in Birmingham were integral to a much larger conservation area covering the whole of the Jewellery Quarter, first designated in 1980. Chiswick Park Conservation Area (1977) includes not only the listed mansion and its then-unregistered garden but also a large area of the surrounding housing.
Some local authorities were pushing the envelope for more rural sites dominated by open space. The 90ha Regency garden and parkland at Leigh Park in Hampshire (now Sir George Staunton Country Park), designated as a conservation area in 1978, included only the former estate buildings along with the designed landscape.[4] In 1971, the largest conservation area in Portsmouth was designated, covering 100ha and comprising almost entirely the historic Southsea Commons, later added to the register in 2002.
Birkenhead Park Conservation Area was designated in 1977, some 10 years before the park was registered. It is covered by a detailed local plan policy which includes the intention to 'preserve unifying features of design… and the nature and extent of landscaping throughout the area.' It benefits from a well-written appraisal prepared in 2007 by Donald Insall Associates. While the conservation area boundary is close to that of the Grade I registered park, importantly it includes the villas around the perimeter which were part of the original Paxton design. In a current case, where a developer is seeking consent to build a large new residential block on one of the villa gardens which abuts the park and hence the circuit drive, the appraisal is particularly helpful in identifying not only the importance of the Grade I park, but also the importance of the villa gardens as spaces in the conservation area. It is hard to conceive that the proposed development meets the conservation area test. Here it is the inclusion and assessment of the peripheral buildings and gardens that is the critical factor in protecting the setting of the registered park.
Apart from the register and nationally important sites, conservation area designation can be particularly effective in giving weight to parks and gardens of local or regional importance. Some of these will be locally listed but many will not. In many conservation areas, large domestic gardens and their trees are both a significant and a vulnerable component of the character and appearance. Case law has shown that a private garden is capable of being part of an open space to be preserved or enhanced; conservation area status is a platform on which to build the case for a non-designated garden's historic or amenity value.
It is worth noting that conservation area designation is also a platform for community involvement in conservation. Civic societies and park 'friends' groups can bring useful volunteer energies and skills into the management and planning of a conservation area. In Mitcham, in the London Borough of Merton, the Mitcham Cricket Green Conservation Area, which includes the registered historic greens, has its own dedicated amenity society, Mitcham Green Community and Heritage Society, which campaigns for its preservation and enhancement.
That said, the key to the effectiveness of conservation areas as a means of protecting historic open spaces lies in the designation report and subsequent assessments or management plans. Experience over 50 years, and in particular more recently, has shown that where the character or appearance is not adequately defined, defending a conservation area is much harder. Those writing these documents need to be vigilant in flagging up the historic or architectural interest of parks, gardens and green spaces, whether as settings to buildings or in their own right, and painstaking in articulating the precise contribution they make to the area's character and appearance.
The introduction of conservation area protection in 1967 was a major improvement in the protection of historic landscapes. As population and consequent housing requirements are set to continue growing, and pressure on public funding for open spaces shows no sign of abating, how this legislation works in practice merits a further report to see what else might be needed for the next 50 years.
A leaflet explaining the new organisation and its statutory role in the planning system is available at http://www.thegardenstrust.org/conservation/conservation-publications. Helen Monger is director of the London Parks and Gardens Trust, a volunteer organisation, affiliated to the Gardens Trust, a statutory consultee seeking to limit the impact of planning applications on the historic significance of green spaces across the capital. The trust uses trained volunteer historic landscape researchers to assess the significance of green spaces in London and create an inventory. This data resource, available through London Gardens Online (http://www.londongardensonline.org.uk), forms the basis for its expertise. The trust runs Open Garden Squares Weekend, which gives access to and celebrates London's often hidden green spaces.
---
This article originally appeared in IHBC's Context 148, March 2017. It was written by David Lambert, a director of the Parks Agency, a consultancy specialising in public parks, and a board member of the Gardens Trust, formed from the merger of the Association of Gardens Trusts and the Garden History Society.
--Institute of Historic Building Conservation
External references
IHBC NewsBlog
UK Parliament APPG first Inquiry - The Value of Heritage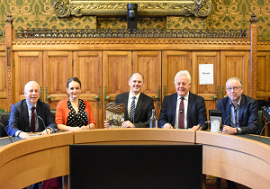 Targeted cuts in VAT on listed building refurbishments among recommendations in the UK-wide All-Party Parliamentary Group's (APPG) first report.
---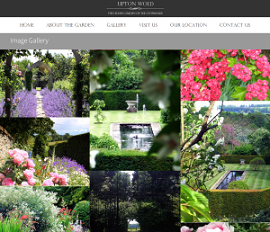 From glorious gardens and priceless collections to outstanding restoration and sustainability
---
Battle over £1.5bn hotel and office plan for Liverpool Street station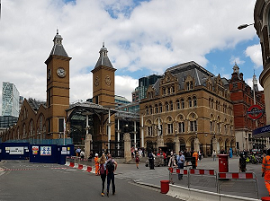 Sellar, the developer of the Shard, wants to build a 16-storey tower block on top of the historic mainline Liverpool Street station.
---
A Brief History of Reinforced Concrete Buildings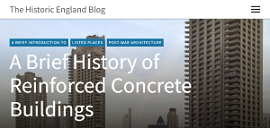 Concrete is explored by Nicky Hughes for Historic England, as the most commonly used man-made substance on the planet and second only to water as the most utilised resource.
---
New online route to CSCS Card for Built Environment Professionals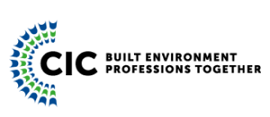 CIC has a new cutting-edge e-learning Health & Safety Certification course which on passing, has been agreed by CSCS as an acceptable alternative to the CITB Health, Safety and Environment test.
---
IHBC Context 173: Aspects of 'Diversity and Inclusion' in the heritage world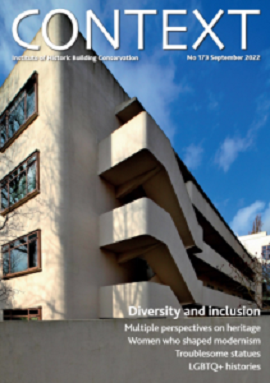 The issue explores 'Diversity and Inclusion' ranging from 'Multiple perspectives' on heritage; 'Modernist Women' and 'Troublesome statues' to LGBTQ+ histories.
---
Damaged cultural sites in Ukraine verified by UNESCO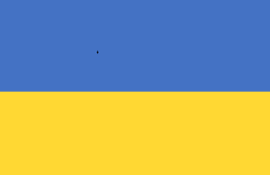 As of 5 October 2022, UNESCO has verified damage to 199 sites since 24 February – 84 religious buildings, 13 museums, 37 historical buildings, 37 buildings dedicated to cultural activities, 18 monuments and 10 libraries.
---
Joint Position Statement on 'Investigation of moisture and its effects on traditional buildings' Launched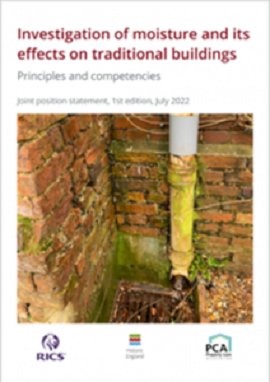 This document outlines the principles and competencies that surveyors and contractors should adopt to deliver best practice when investigating moisture-related issues in traditional buildings.
---
England housing strategy could consume over 100% of the nation's carbon budget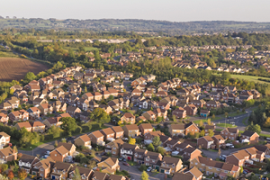 New research on the future carbon emissions etc. impacts on nature from England's current housing strategy estimates that by 2050 12% of the carbon budget for 1.5°C could be consumed by newbuilds, and 92% by the everyday emissions from the existing housing stock.
---
Historic England's 'A Brief History of the English Mosque'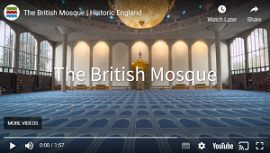 Historic England (HE) has published 'A Brief History of the English Mosque' on the discovery of the architectural evolution of the mosque in Britain, from the conversion of houses to contemporary expressions of mosque architecture.
---
Welcome to #IHBC25 – 25 years since we turned professional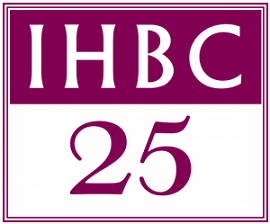 2022 will see the IHBC mark a quarter of a century since our incorporation as a professional body supporting and accrediting built and historic environment conservation specialists. We're kick-starting it by inviting your ideas on how to mark this special year!