Life cycle in the built environment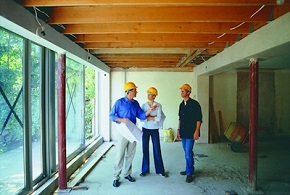 In terms of the built environment, 'life cycle' refers to a product, building or service over the course of its whole life. For example, relation to a building, this would include its design, construction, operation, and disposal. Considering the life full cycle of a building can help ensure that all aspects are properly considered, rather than just the cost of construction.
Life Cycle Assessment (LCA) is a method for evaluating the environmental load of processes and products during their life cycle. An LCA attempts to identify the environmental effects during all stages of its life and produces a figure (or several figures) that represent the total environmental load. In a full LCA, the energy and materials used, along with waste and pollutants produced as a consequence of a product or activity are quantified.
The term 'cradle-to-grave' is an approach for defining the boundaries of an embodied energy assessment which involves measuring or estimating the total energy consumed through the entire life cycle of a building or product.
In terms of life cycle costs, whole-life costs consider all those that are associated with the life of a building, from inception to construction, occupation and operation and disposal.
NB Government Functional Standard, GovS 002: Project delivery; portfolio, programme and project management, Version: 2.0, published on 15 July 2021 by HM Government, states: 'The life cycle provides a phased structure for governing the work and underpinning the delivery plan, from start to finish. Life cycles can be applied to a portfolio, service, product, system, programme or project.'
About the wiki
Anyone is welcome to use and contribute to the wiki in different ways.
---
[edit] Engaging with the wiki
You can:
Contribute to existing articles
Create articles
Share articles through social media and other channels
Contact the CIRCuIT project to let us know what you think and how we can improve
---
[edit] Add your own content
To contribute to or create an article, you can follow these steps:
Register as a user
Read through the editorial policy and guidance on writing and contributing to articles
See the detailed help page on tips on writing wiki articles
Try editing a test article
If editing an article, select 'Edit this article' underneath the article title
If creating a new article, select 'Create an article'. In the 'Select categories' area, expand the 'Industry context' list and tag 'Circular economy' to add your article to this wiki
---
[edit] Who is this wiki for?
The articles contain information on implementing circular economy approaches in construction that could be relevant to:
Architects
Construction contractors
Designers
Developers, owners, investors
Engineers
Landowners
Manufacturers and supplier
Universities and research
Urban planners
---
[edit] About CIRCuIT
The Circular Economy wiki is supported by the Circular Construction in Regenerative Cities (CIRCuIT) project, which is funded by the European Union's Horizon 2020 research and innovation programme. CIRCuIT is a collaborative project involving 31 ambitious partners across the entire built environment chain in Copenhagen, Hamburg, Helsinki Region and Greater London. Through a series of demonstrations, case studies, events and dissemination activities, the project will showcase how circular construction practices can be scaled and replicated across Europe to enable sustainable building in cities and the transition to a circular economy on a wider scale.