Local listing in Leicester
The election of a city mayor and the formation of a heritage partnership have led to a resurvey of Leicester's historic buildings and to local listing being taken more seriously.
Attention is currently being focused on the buildings of local interest lists (LIL), otherwise known as local, or non-designated, heritage assets. Trying to get a building listed is difficult. Ever since the Leicester Civic Society was founded in 1971, we have felt that listing procedures are weighted against designation. Buildings – works of architecture – are the only works of art that cannot be moved, so applying perceived national standards to something that is by definition local and cannot be transposed to another part of the nation appears to be contradictory.
Leicester has had a local interest list since 1994. It was often ignored by the local planning authority and one awoke on average once a year to discover a building had been demolished with little or no notice being either advertised or given. Things started to change rapidly with the election of Sir Peter Soulsby as city mayor in May 2011. One of his first pledges was to form a heritage partnership to involve the city council closely with all voluntary bodies concerned with the city's heritage. In that year the conservation and design team of planning and economic development made a presentation to the partnership on a proposed resurvey of the LIL.
It was not until 2013 that work on this was commenced in earnest. We had 396 listed buildings and a further 291 on the existing LIL, and we estimated a resurvey could potentially raise this to around 450. The council appealed to voluntary bodies to assist: this call was answered by Leicester Civic Society and Leicestershire Industrial History Society (LIHS).
The Civic Society has a team of hard-working volunteers who go out on to our streets and who have been heavily involved in three major initiatives over the last nine years: Heritage at Risk, potential new conservation areas and the LIL.
­Historic England's Good Practice Guide to Local Listing says: 'Local heritage listing is a means for a community and a local authority to jointly identify heritage assets that are valued as distinctive elements of the local historic environment.'
The City of Leicester Local Plan says: 'There are a number of individual buildings and groups of buildings which the city council considers play a key role in defining Leicester's townscape, for their architectural quality, and/or as illustrations of the city's development over time. The city council is keen to protect these buildings, and encourage schemes that retain and improve them. Planning permission will not be granted for development which would have an unacceptably adverse impact on a building, the historic, architectural or amenity value of which warrants protection.
'The inclusion of a heritage asset on the LIL does not bring any additional form of statutory protection to the asset. It can, however, help to influence the consideration of any planning applications that may affect the significance of that heritage asset, as the LIL will be a material consideration in all current and future planning decisions.'
I did not believe this to be the full picture. In 2011 the European Environmental Impact Assessment Directive superseded the former Demolition Directive as UK law. Among the changes this made was that buildings of 'significance' could be made subject to an Environmental Impact Assessment (EIA) in respect of proposed changes.
The National Planning Policy Framework (NPPF) defines significance as 'the value of a heritage asset to this or future generations because of its heritage interest. That interest may be archaeological, architectural, artistic or historic. Significance derives not only from a heritage asset's physical presence but also from its setting.'
This definition makes no distinction between designated and non-designated heritage assets. The important paragraph 135 of the NPPF says: 'The effect of an application on the significance of a non-designated heritage asset should be taken into account in determining an application. In weighing applications that affect directly or indirectly non-designated assets, a balanced judgement will be required having regard to the scale of any harm or loss and the significance of the heritage asset.' Of course, the 'balanced judgement' of a local planning authority may well favour the developer, but it can only be a good thing if it can exercise its powers to intervene quickly and easily to save LIL buildings.
Although it was not the case nationally, Leicester City Council wisely chose to exclude LIL from conservation areas, as the legislation protecting the character of a conservation area is stronger than that of LIL buildings. As it turned out, this was also going to save everyone a great deal of work, as there were many existing LIL buildings within the city's conservation areas.
Working on a large-scale map we divided the city into 12 areas, with 24–25 existing LIL buildings in each. With hindsight we could have divided it up as wards, as the final register was by wards, but this would have created problems, with some wards having next to nothing and a few a large number. The minimum number of volunteers we stipulated for each team was two. This worked well. Each team was given a copy of the published criteria for selection, and a form to complete as far as possible for each building. The results on the forms would be scored against the criteria.
The consultation period was September 2013 to January 2014, although this was eventually extended to May. By the end of May we had covered two-thirds of the city, conservation and design had covered it all and LIHS had made its submissions. We finalised our effort at 188 buildings from the existing list and 131 new entries recommended – a total of 319. Furthermore, 87 buildings from the existing list were in parts of the city not reached by our teams.
The report from conservation and design to the August 2014 planning and development control committee said that 273 heritage assets had met the criteria and would be proposed for inclusion on the new register. Of these, 181 had been retained from the existing list, while 92 new heritage assets had been added. A further 114 heritage assets scoring only 45–55 per cent, were then assessed by an independent decision panel of local experts, who considered these sites of sufficient heritage value and added them to the register. They rejected 14 at this stage. This decision panel consisted of the city's heritage champion and two members of the city's conservation advisory panel who were unconnected to either the Civic Society or LIHS. In total, 387 local heritage assets were proposed for the new register, including historic parks and gardens and archaeological assets for the first time.
The new register was published in December 2014 as a straightforward list. This was far from being the end of the story. The city council said it wished to be able to defend planning appeals against refusal to allow demolition by producing an updated LIL, matched individually to the published criteria. This would be an extremely important process in the protection of the historic built environment in the city but would involve detailed entries being published, with photographs, and setting out reasons for inclusion that would state which criteria had been achieved and how. This involved a considerable amount of further research. The council published a draft in March 2016. Once again, we sprang into action and by the end of April had submitted a further 60 items of textual information and all 17 missing photographs.
Following this we had a meeting with the city mayor at which some momentous decisions were taken. It was agreed that, first, whereas currently three LIL properties were subject to Article 4 directions, which removed permitted development rights in respect of such things as demolition, a further 236 buildings (62 per cent of the LIL) be made subject to Article 4 directions; and, second, the remaining 141 structures were not to be subject to Article 4. These included non-habitable structures such as railway bridges, canal locks, tram shelters, bandstands, properties owned by the city council and properties subject to current planning applications.
These proposals were advertised to property owners, Article 4 directions were made, and the final LIL was published in December 2016. It amounts to 234 pages and may be viewed on the city council website. In that same month Leicester City Council refused consent for the demolition of a 1923 city centre pub, principally on the grounds that it was on the LIL. The owner appealed. The case went to an informal hearing in October 2017 at which I spoke in defence of the new LIL. We were informed in December that the appeal had been dismissed.
This is the story to date. Leicester has a strong LIL that it can successfully defend. The good news has already spread to Greater Leicester. Oadby and Wigston Borough Council, to the south of the city, has conducted a similar resurvey, assisted by Wigston Civic Society. Leicester Civic Society calls on all civic societies to work with their local planning authorities to create or resurvey existing LILs as vitally important defences of their historic built environment.
---
This article originally appeared in IHBC's Context 153, published in March 2018. It was written by Stuart Bailey, chairman of Leicester Civic Society.
--Institute of Historic Building Conservation
IHBC NewsBlog
UK Parliament APPG first Inquiry - The Value of Heritage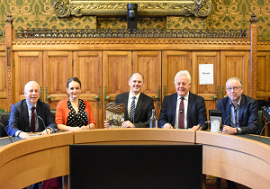 Targeted cuts in VAT on listed building refurbishments among recommendations in the UK-wide All-Party Parliamentary Group's (APPG) first report.
---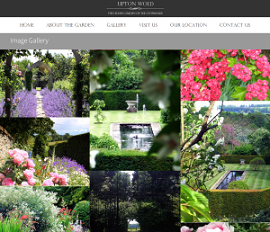 From glorious gardens and priceless collections to outstanding restoration and sustainability
---
Battle over £1.5bn hotel and office plan for Liverpool Street station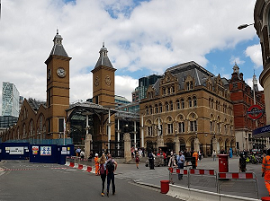 Sellar, the developer of the Shard, wants to build a 16-storey tower block on top of the historic mainline Liverpool Street station.
---
A Brief History of Reinforced Concrete Buildings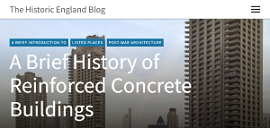 Concrete is explored by Nicky Hughes for Historic England, as the most commonly used man-made substance on the planet and second only to water as the most utilised resource.
---
New online route to CSCS Card for Built Environment Professionals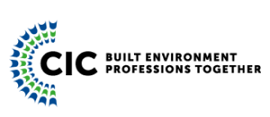 CIC has a new cutting-edge e-learning Health & Safety Certification course which on passing, has been agreed by CSCS as an acceptable alternative to the CITB Health, Safety and Environment test.
---
IHBC Context 173: Aspects of 'Diversity and Inclusion' in the heritage world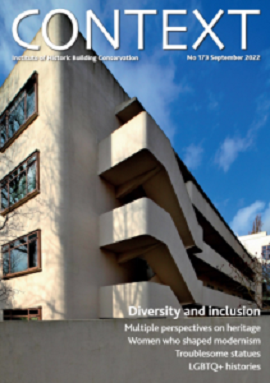 The issue explores 'Diversity and Inclusion' ranging from 'Multiple perspectives' on heritage; 'Modernist Women' and 'Troublesome statues' to LGBTQ+ histories.
---
Damaged cultural sites in Ukraine verified by UNESCO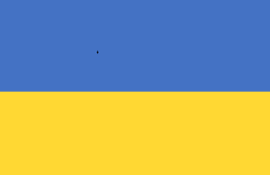 As of 5 October 2022, UNESCO has verified damage to 199 sites since 24 February – 84 religious buildings, 13 museums, 37 historical buildings, 37 buildings dedicated to cultural activities, 18 monuments and 10 libraries.
---
Joint Position Statement on 'Investigation of moisture and its effects on traditional buildings' Launched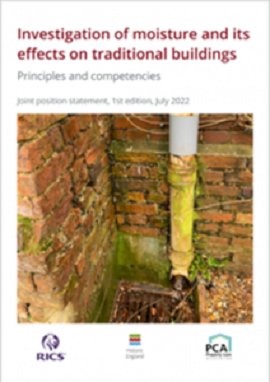 This document outlines the principles and competencies that surveyors and contractors should adopt to deliver best practice when investigating moisture-related issues in traditional buildings.
---
England housing strategy could consume over 100% of the nation's carbon budget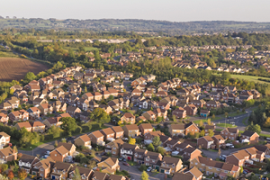 New research on the future carbon emissions etc. impacts on nature from England's current housing strategy estimates that by 2050 12% of the carbon budget for 1.5°C could be consumed by newbuilds, and 92% by the everyday emissions from the existing housing stock.
---
Historic England's 'A Brief History of the English Mosque'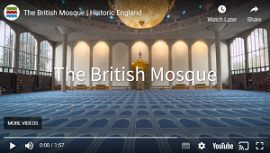 Historic England (HE) has published 'A Brief History of the English Mosque' on the discovery of the architectural evolution of the mosque in Britain, from the conversion of houses to contemporary expressions of mosque architecture.
---
Welcome to #IHBC25 – 25 years since we turned professional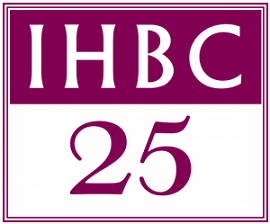 2022 will see the IHBC mark a quarter of a century since our incorporation as a professional body supporting and accrediting built and historic environment conservation specialists. We're kick-starting it by inviting your ideas on how to mark this special year!