Planning (Listed Buildings and Conservation Areas) Act
The Planning (Listed Buildings and Conservation Areas) Act is a UK Act of Parliament introduced in 1990 that changed laws relating to the granting of planning permission for building works, with a particular focus on listed buildings and conservation areas. It created special controls for the demolition, alteration or extension of buildings, objects or structures of particular architectural or historic interest, as well as conservation areas.
Buildings may be listed for a number of reasons:
For more information, see Listed buildings.
Conservation areas are areas that have been designated as being of special architectural or historic interest, the character or appearance of which it is desirable to preserve or enhance. Conservation area controls, as established by the Act, apply in addition to normal planning controls.
For more information, see Conservation area.
The contents of the Act include:
Chapter 1 Listing of special buildings.
Chapter II Authorisation of works affecting listed buildings.
Chapter III Rights of Owners etc.
Chapter IV Enforcement.
Chapter V Prevention of Deterioration and Damage.
Chapter VI Miscellaneous and Supplemental.
The Enterprise and Regulatory Reform Act (ERR) 2013 introduced a number of changes to the Act.
For more information, see Enterprise and Regulatory Reform Act 2013 and listed buildings.
[edit]
Find out more
IHBC NewsBlog
UK Parliament APPG first Inquiry - The Value of Heritage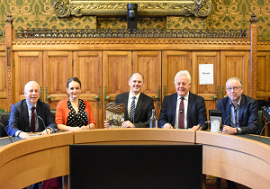 Targeted cuts in VAT on listed building refurbishments among recommendations in the UK-wide All-Party Parliamentary Group's (APPG) first report.
---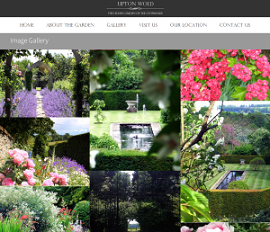 From glorious gardens and priceless collections to outstanding restoration and sustainability
---
Battle over £1.5bn hotel and office plan for Liverpool Street station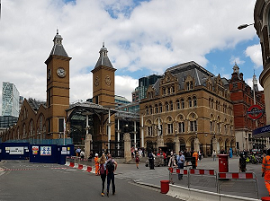 Sellar, the developer of the Shard, wants to build a 16-storey tower block on top of the historic mainline Liverpool Street station.
---
A Brief History of Reinforced Concrete Buildings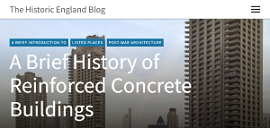 Concrete is explored by Nicky Hughes for Historic England, as the most commonly used man-made substance on the planet and second only to water as the most utilised resource.
---
New online route to CSCS Card for Built Environment Professionals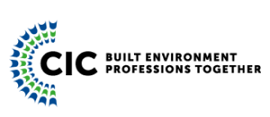 CIC has a new cutting-edge e-learning Health & Safety Certification course which on passing, has been agreed by CSCS as an acceptable alternative to the CITB Health, Safety and Environment test.
---
IHBC Context 173: Aspects of 'Diversity and Inclusion' in the heritage world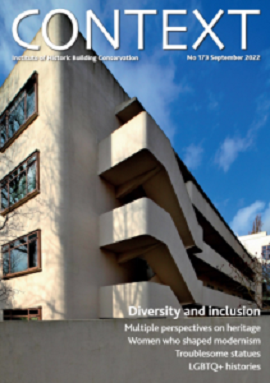 The issue explores 'Diversity and Inclusion' ranging from 'Multiple perspectives' on heritage; 'Modernist Women' and 'Troublesome statues' to LGBTQ+ histories.
---
Damaged cultural sites in Ukraine verified by UNESCO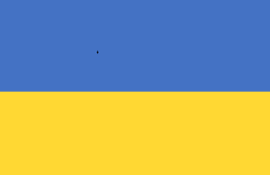 As of 5 October 2022, UNESCO has verified damage to 199 sites since 24 February – 84 religious buildings, 13 museums, 37 historical buildings, 37 buildings dedicated to cultural activities, 18 monuments and 10 libraries.
---
Joint Position Statement on 'Investigation of moisture and its effects on traditional buildings' Launched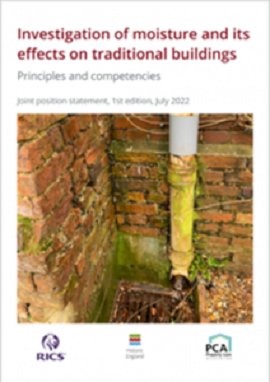 This document outlines the principles and competencies that surveyors and contractors should adopt to deliver best practice when investigating moisture-related issues in traditional buildings.
---
England housing strategy could consume over 100% of the nation's carbon budget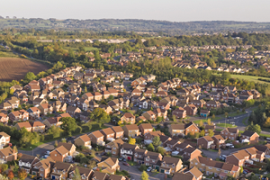 New research on the future carbon emissions etc. impacts on nature from England's current housing strategy estimates that by 2050 12% of the carbon budget for 1.5°C could be consumed by newbuilds, and 92% by the everyday emissions from the existing housing stock.
---
Historic England's 'A Brief History of the English Mosque'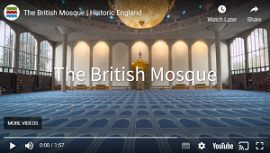 Historic England (HE) has published 'A Brief History of the English Mosque' on the discovery of the architectural evolution of the mosque in Britain, from the conversion of houses to contemporary expressions of mosque architecture.
---
Welcome to #IHBC25 – 25 years since we turned professional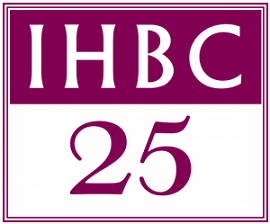 2022 will see the IHBC mark a quarter of a century since our incorporation as a professional body supporting and accrediting built and historic environment conservation specialists. We're kick-starting it by inviting your ideas on how to mark this special year!